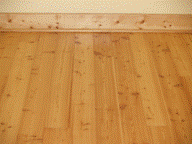 With our extensive range of engineered  wood flooring, you are now able to enjoy and experience that immense luxury and beauty, that only pure natural wood can provide.
These quality wood floors have so much strength and durability , they could quite conceivably last a lifetime.
We are able to supply and install a wide range of engineered wood floors, in a variety of colours and textures to suite any taste or style, from residential to commercial, lounge or bedroom, we have just the right floor for you. with prices to match any budget.
Apart from its strength and durability, it is surprisingly gives great value for money, considering the enormous amount of benefits that come with it, including moisture resistance, stability, natural warmth all year round and can be refinished many times over again.
Please be patient while site is being revamped!!