Sanding & Sealing: Wood and Parquet Floors Refinished & Restored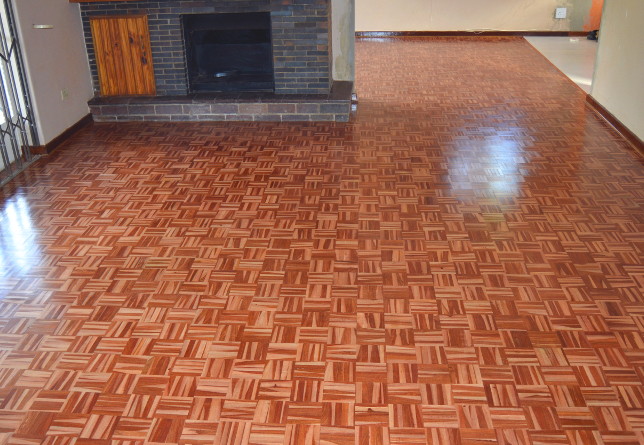 We specialise in the restoration and refinishing of solid wood flooring, engineered wood and parquet flooring (wooden block flooring).
This is accomplished by a process commonly referred to as sand and seal, which involves the sanding down of wooden floors using industrial sanding machines. This process removes the old layers of floor sealer from the top, leaving the surface very smooth, and back to its original raw state, and ready for a fresh recoating.
As a professional floor sanding company we utilise this process to completely transform the appearance of any wooden floor, no matter how old, dull or scratched it may be, this completely brings the surface to life, restoring it back to it's true original and natural beauty, the way wood is supposed to be - A floor which is silky smooth and shiny, ready to last for many more years.
The cost of refinishing of wooden floors, is but only a fraction of having new floors installed without any compromise on quality or durability. 
Because real wood floors are so tough and resilient, they can be refinished many times over, looking as good as new even after may years of use.
Another remarkable aspect of refinishing a floor is the added advantage that you do not need to keep the same floor colour, but instead you can have the same floor stained in practically any colour of your choice and then seal on top of the stained floor as shown in the picture.
Cleaning is yet another positive, as only sweeping and a damp cloth are sufficient to keep the floor clean.